Initiated in the year 2006 , GoTIMA are always ready to provide you with any support you seek. This is just an introduction to some of the services we offer.
"The only thing we know about the future is that it will GO Online" We help you to make a brighter future!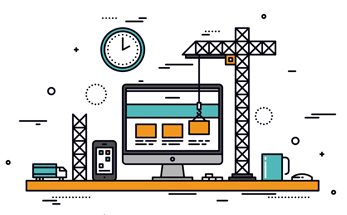 GOTima Web Development & Designing company is a recognized name in the web design industry located in Jeddah, Saudi Arabia. For the past five years, we've been doing what we love: inventing, conceptualizing, designing, developing and deploying websites and applications that our customers love.
Our original, idea-driven site designs can be found across a broad range of industries, from education and real estate to health care, finance, and oil and gas. We like to believe that our team of digital innovators has the power to impact and enable every industry.
Our proven strategy and attention to details applied to our technical expertise ensures our customers robust and cost-effective solutions
Many things, here are a few examples:
Quality, Ethics and Transparency
Build a long-term relationship
Simplicity is best
Quick response times
Learn, Think, Work system
Results focused
SAMEEH QASEM – CEO WORD
We focus on create long term relationships with our clients, this is why we give so much attachment to the quality of our services, to a rigorous project management, and to a fluid communication with the client.



Our Process
Our design process broken into our core services
plan
We work with you to analyze and understand your core values and mission to develop a strategy that best tailors to your business objectives.
consulting
research
brand strategy
content strategy
storyboarding
sketches and structure
design
Whether we are evolving an existing brand or start-ups, we implement latest trends to push boundaries for our clients in order to create fun, game-changing designs that are intuitive and communicate your brand.
web design
responsive design (mobile)
branding
sketches/structures
graphic design
user experience
layout, type, color palette
visualizing your goals
develop
Our work in this phase tends to fall into three different categories, development, quality assurance, and deployment, each of which has its own methodology.
web development
mobile optimization
php frameworks
performance enhancement
user testing
implementing & launching your site
layout, type, color palette
visualizing your goals
grow
What happens once your site is launched? Don't worry, we won't leave you stranded with confusing modules, plugins, and other web development related mishaps!
complimentary training
seo optimization
social media
digital strategy
email appending
email marketing campaigns
online advertising
consumer research & analytics consulting