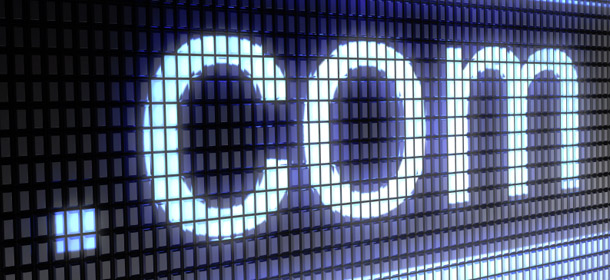 Like the sound of Weddings.Photography fforget-com-godaddy-offers-14-new-website-domain-extensions (1)or your BUSINESS WEBSITE ? Or Saudi.photography or jeddah.estate? Godaddy allowing people to pre-register for 14 new domain extensions starting today, including both ".photography"
and ".guru." While websites currently end with familiar domain extensions such as ".com," ".org," ".net," and ".org," that is all changing. That's critical for entrepreneurs, because in the evermore online world, the clarity and search-ability of a business's website domain can make or break its success. Consider the hypothetical entrepreneur, Ahmed , who owns a photography business called saudi stars . If his website were saudistars.com, that would leave more room for misinterpretation than, say, the website saudistars. Photography . Or, what if saudistars.com were already taken? With the addition of more domain extensions, now Ahmed the photographer has more options. "In order for small businesses to be successful, a strong online identity is a must. The new name options can help provide quick and easy context for a business," said Mike McLaughlin, the vice president of domains at GoDaddy, in a statement. "If you think about it, domain names are essentially 21st century real estate — it is the online address given to customers, friends and family." Scottsdale, Ariz.-based Go Daddy has access to the pre-registration for the following 14 domains: 1) .estate 2) .photography 3) .ventures 4) .guru 5) .bike 6) .clothing 7) .gallery 8) .singles 9) .camera 10) .lighting 11) .plumbing 12) .equipment 13) .graphics 14) .holdings The 14 domain extensions will begin to become available early next year, and competition is likely to be fierce. That's why GoDaddy is able to sell early access: It's offering to do the hustle for you. This website inventory expansion is a long time coming. Back in 2005, the non-profit organization that oversees the name of Internet sites, the Internet Corporation of Assigned Names and Numbers, started the process of making more generic top level domains (commonly referred to as gTLDs) available. As soon as a domain name opens, GoDaddy's technology will instantly attempt to register you for the domain name for which you have pre-registered. The cost of pre-registering for a domain name is contingent upon how close you want to be to the front of the line and what domain name you are going after. Fees can go as high as $12,000.
Kindly please contact our web consultant & will offer you free advice & domains consultations in Saudi Arabia.