As a web design and development company, we have created hundreds of state-of-the-art website designs in Jeddah and all over Saudi Arabia. We understand and make the most of the latest technologies available, and can create a website design that will 'wow' your prospects and deliver results.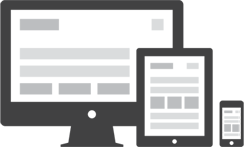 Over 13 million people now use the internet in Saudi Arabia alone. That means 47.5% of the population are looking for information, businesses and services online. Is your website design making the most of your brand?
An appealing web design has become one of the fundamentals of owning a business. With the range of technology available to consumers today, the online world has quickly become one of the main ways customers find a business. Can your potential customers find you online?
While SEO will get people to your website in the first place, the quality of your website design is what will keep them there. If you have a substandard website design, your business will be unlikely to reach its full online potential. This is where GoTima comes in.